08/2022 - NO. 1 SET 16U BLACK WINS NATIONAL CHAMPIONSHIP TO COMPLETE PERFECT UNDEFEATED SUMMER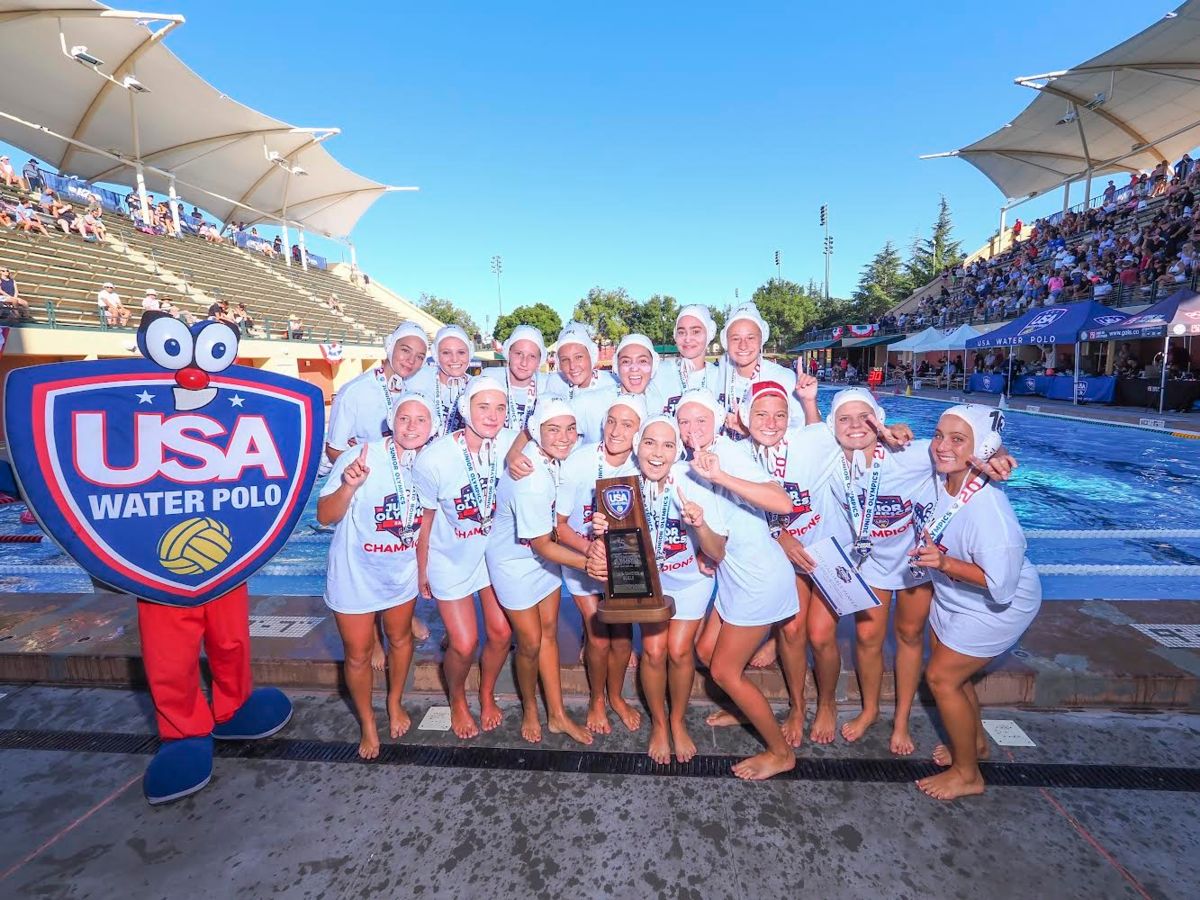 ---
STANFORD, CA -- The SET BLACK 16U Girls water polo team is the crowded nation's best. On Sunday, July 24th, the No. 1 seed SET 16U Girls showed they are the best of all time, completing a perfect summer season by winning the 2022 USA Water Polo National Championship with an 11-6 victory over third-ranked San Diego Shores at Avery Aquatics Center. 

This is SET's sixth 16U Girls JO title, previously winning in 1994, 2013, 2014, 2018, and 2019. It is SET's 13th national championship on record since the club's founding in 1990.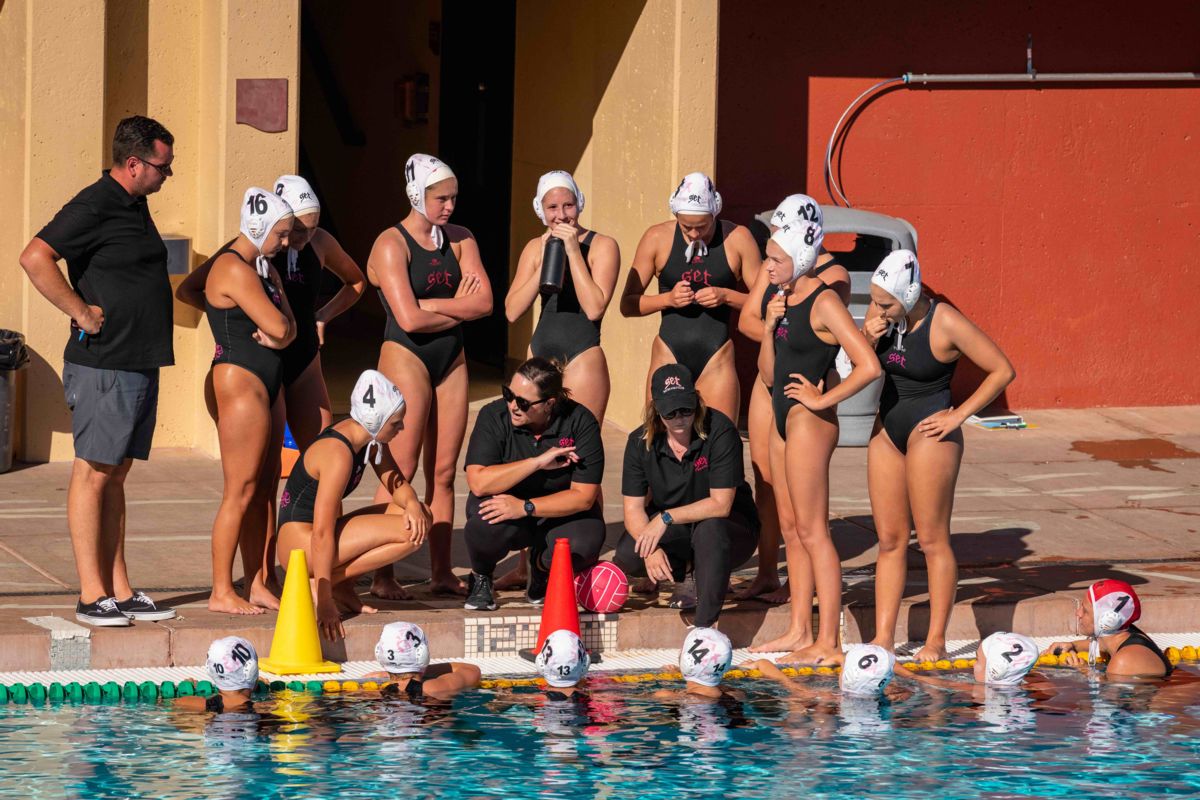 The SET offense was led by center Sofia Umeda who racked up a hat trick, three goals, and an earned exclusion. SET scoring was rounded off by Hannah McClaskey (2), Kara Carver (2), Michelle Urkov (2), Emmy Hensley (1), and Presley Jones (1). Kamryn Barone found her teammates and finished the game with two assists and two earned ejections. Allison Cohen got into the mix with one assist and two earned ejections. Kate Sloman and Hadley Harbilas rounded out the starting group and finished with one assist and one earned ejection, and two shot attempts, respectively. 


SET's defense was stellar all afternoon. Led by goalkeeper Sophia Bunnell with eleven blocks and five steals in the championship. Bunnell, the 2022 National Tournament Most Outstanding Player, was stifling and shutting down the SD Shores offense much of the day. Kara Carver was a defensive force with two steals, and Hannah McClaskey and Emmy Hensley each had one steal a piece. Michelle Urkov and Presley Jones each came away with a defensive shot block.

The Championship game was a story of a two-sided attack. SET would convert 11 of 25 shots for a 44% shooting percentage while holding SD Shore to 6 of 27 or 22% scoring.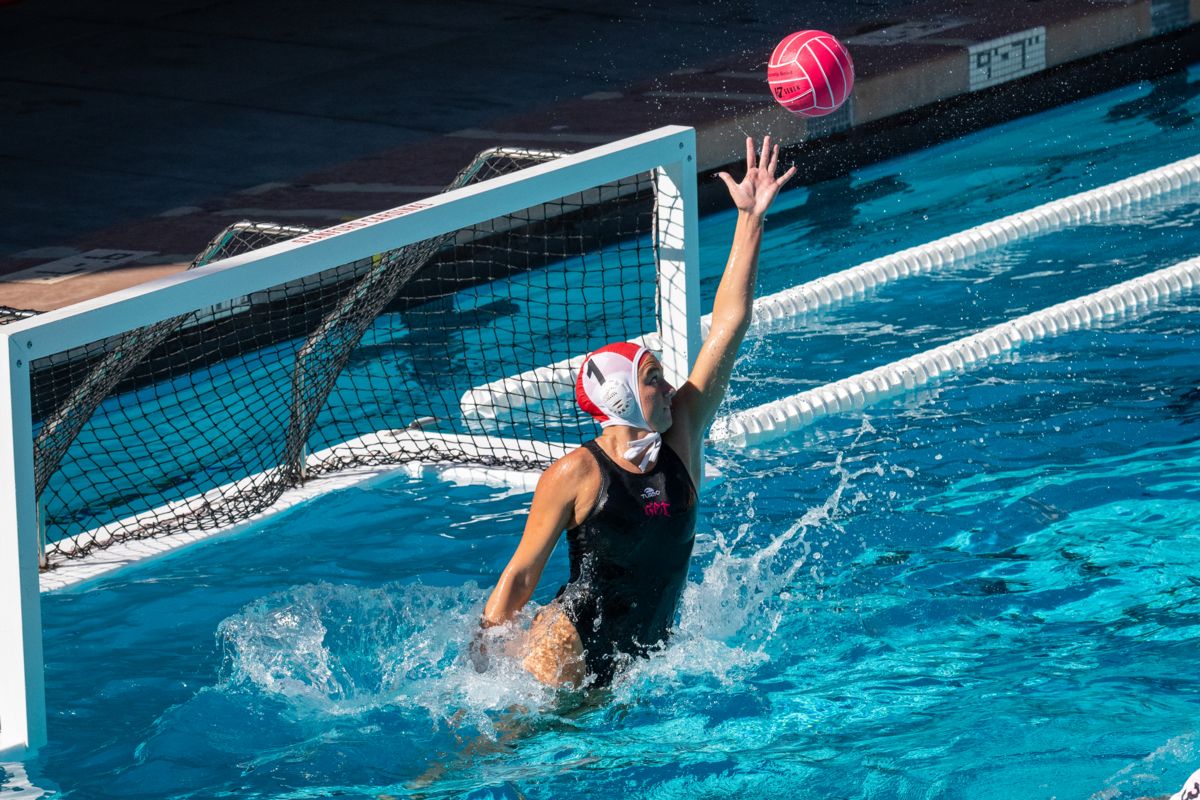 The celebration was memorable for head coach Ally Beck, who has been at the helm of SET 16U Girls for two seasons. This championship is a tale of redemption and finishing what you start. This victory is for all the current and past athletes, especially the prior team 2021 second-place finishers, that are dedicated to being their best. It is icing on the cake as Beck retires from coaching to pursue sports management and consulting.

Post-season accolades did not stop, with 5 SET athletes being named all-tournament:

Sophia Bunnell - Tournament MVP
Sofia Umeda - First Team
Emerson Hensley - First Team
Michelle Urkov - Second Team
Hadley Harbilas - Second Team

ROSTER:
#1 - Sophia Bunnell
#2 - Hannah McClaskey
#3 - Emerson (Emmy) Hensley
#4 - Mia Sullivan
#5 - Kara Carver
#6 - Charli Krotts
#7 - Hadley Harbilas
#8 - Kate Sloman
#9 - Hollis Munchoff
#10 - Michelle Urkov
#11 - Allison Cohen
#12 - Claire Turner
#13 - Sofia Umeda
#14 - Presley Jones
#15 - Kamryn Barone
#16 - Reece Robb
#1A - Lauren Steele
Head Coach - Ally Beck
Asst. Coaches - Jacob Pril, Libby Alexander, Claire Sonne, Taylor Adair

Images by Aaron Sullivan and KLC Fotos
---
October 2022 - SET Announces Teets, 16U Head Coach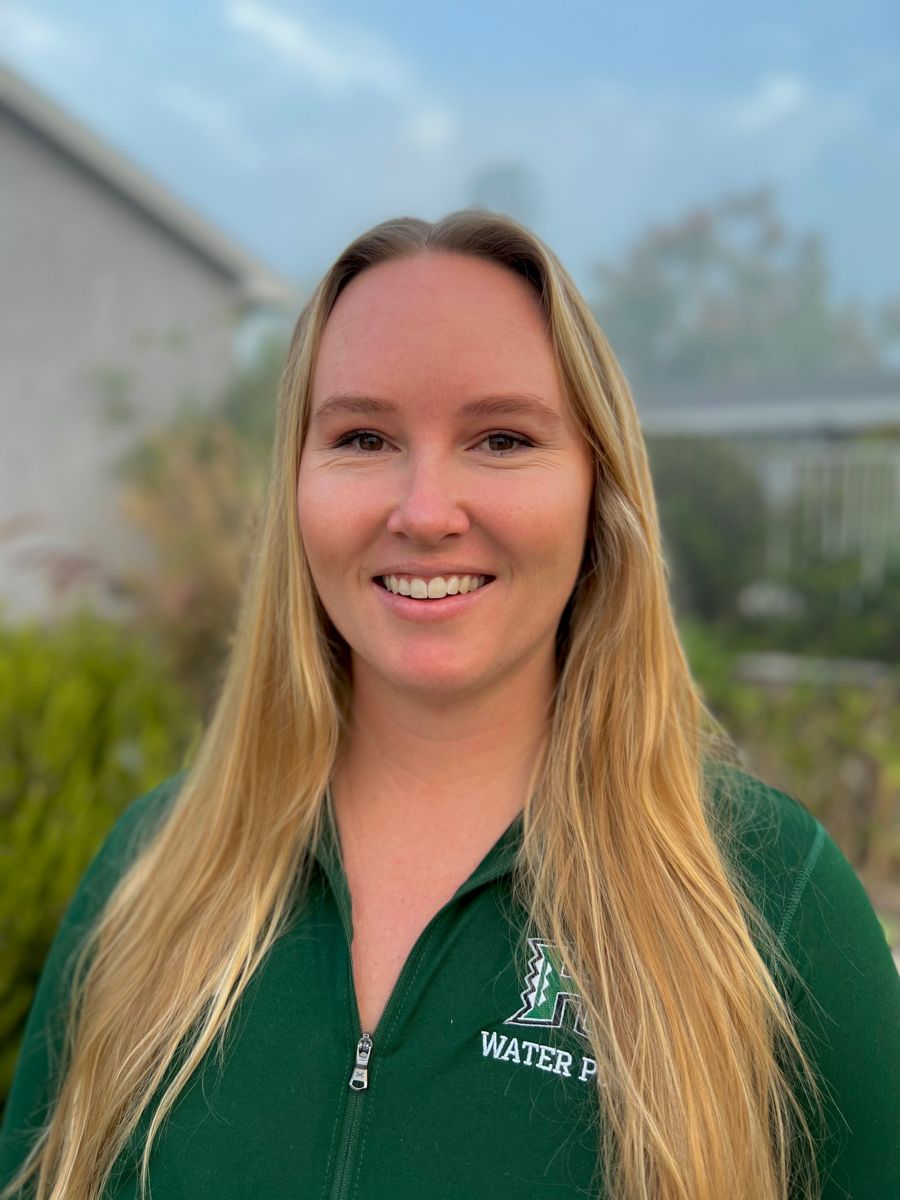 ---
SET Parents and Athletes,
We are excited to announce that Katie Teets will join SET Water Polo Club come Spring 2023 as our 16U Girls Head Coach.
Katie joins SET with a very impressive resume -- she was most recently the Associate Head Coach for six years at the top-ranked Division I program, the University of Hawai'i, from 2016- 2022. Teets was an ODP Zone Coach in the SoPac, San Diego, and Hawai'i zones for eight years between 2014-2021. Before coaching at Hawai'i, she was the Assistant Coach at Riverside City College from 2013-2016. Teets was also the Riverside Water Polo Club's 12U Girls' Head Coach from 2014-2016. Lastly, Teets was the Martin Luther King High School Assistant Coach from 2015- 2016.
Katie Teets not only has an accomplished coaching career thus far, but she also had a very high-level playing career to go along with it. Teets was a two-time All-American at Riverside City College in 2010 and 2011, where she won consecutive conference and Southern California Championships. In 2010, they were undefeated State Champions. Katie went on to play Division I water polo in 2012 and 2013 at the University of Hawai'i. At Hawai'i, Teets was a major impact player as a Captain her senior year when they won the 2013 Big West Conference Championship and made it to the semi-finals at the NCAA Tournament with a 4th place finish.
Katie earned her B.S. Degree at the University of Hawai'i in 2013 and her Ma.C. Degree at Concordia University in 2015.
We would be thrilled to have Katie join our coaching staff here at SET. She will bring high-level water polo knowledge, many years of coaching experience, top-notch technical and tactical coaching ability, and incredible leadership.
Please join us in giving a warm welcome to Coach Katie Teets!
Regards,
Bradley Schumacher
SET Director
---